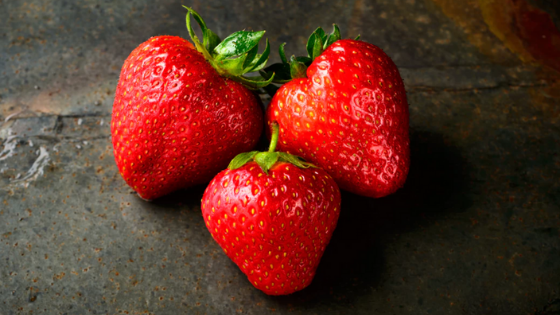 Here are 3 ways that residents of apartments in Atlanta can enjoy strawberry desserts!
Cocoa-Dusted Strawberries
Cocoa-dusted strawberries are ideal for putting the finishing touch on a romantic dinner for two, and they're even better when enjoyed with a glass of ice-cold Champagne. You can use your favorite powdered cocoa mix, but be sure to add some sugar if you're using the non-sweetened kind. Simply roll the berries in the powder and enjoy.
Strawberry Pie
All you need is a pre-baked pie shell, fresh strawberries, corn starch, water and a bit of sugar. Then, simply simmer crushed berries, cornstarch, water, and sugar on the stovetop until the mixture comes to a boil. Place whole ripe strawberries in the pie shell, and pour the mixture over them after it's cooled. Topping it off with a bit of freshly whipped cream or a scoop of French vanilla ice cream is a nice touch!
Nutella Stuffed Strawberries
This dessert is almost as fun to make as it is to eat. You'll need large, ripe strawberries, your favorite Nutella, a pastry bag, whipped cream and some chopped nuts such as walnuts, pecans or hazelnuts. Simply remove the stems of the berries, hollow out the centers, and squirt in the desired amount of Nutella. Add a small amount of Nutella onto the base of the berries, top with freshly whipped cream and sprinkle with crushed nuts. For a chance of pace, you can replace the nuts with a combination of powdered cocoa and white sugar.
Please contact us at your convenience for more information about leasing with our community!