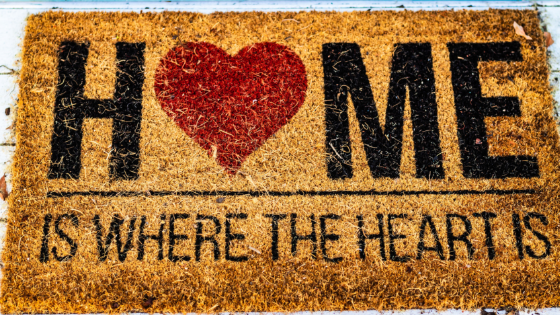 Moving into your new Atlanta, GA apartment can be an exciting time. Often people feel energized when they start fresh in a vibrant community. Making your apartment home feel like home doesn't have to be a challenge. Here are some ways to spruce up your decor to make a home that is comfy, inviting and personal.
Making an apartment feel like home
Create soft lighting
The right lighting can make any environment seem cozy and warm. Consider all your light fixtures, including wall sconces, recessed can lights, table lamps, and overhead lighting; then, add bright LED bulbs for area lighting and plenty of soft-glow, incandescent bulbs to cast a mellow glow. Dimmer switches or three-way lightbulbs are great for transitioning from tasks to relaxing.
Choose a signature scent
Pick a favorite scent to use on a regular basis, which will tell your senses that you are home and it's time to relax. A natural room spray, candles or incense with a smell that mimics home can make your apartment feel familiar. Warm and spicy scents are a good option. They include nutmeg, cinnamon, vanilla, clove, and peppermint. But flowery scents are also a great option.
Display sentimental items
Photos of your family, your mother's favorite flowers, old greeting cards, vacation pictures, a worn brooch, or a painting created by your grandmother are all good ways to add sentimental value to a room. Nostalgia is known to produce positive feelings and increases self-esteem.
Cook homestyle meals
Use your lovely, new kitchen to create meals that remind you of family gatherings. Comfort foods have a strong effect on our mood, making us feel happy. This is also a great way to recreate memories of home. According to Psychology Today, "We tend to associate certain foods with members of our family, social gatherings, and people taking care of us (Thanksgiving holidays with family). So when we feel lonely we crave for these foods to give us comfort and security."
Create coziness
How do you create a feeling of cozy in an apartment? You can add natural elements such as wood furnishings and natural fiber baskets, along with plenty of soft surfaces, including a plush sofa, throw pillows, quilts, rugs, table linen, and curtains at the windows. Soft furnishings can make a space look lived in. Always choose the colors, patterns, and textures that fit your personality and style.
Stop by Hannover Grand at Sandy Springs to discover your new Atlanta apartment home. You will have plenty of space to create a cozy and warm environment while also enjoying the ample community amenities, including two lighted tennis courts, a swimming pool with tanning deck, and a fitness center.