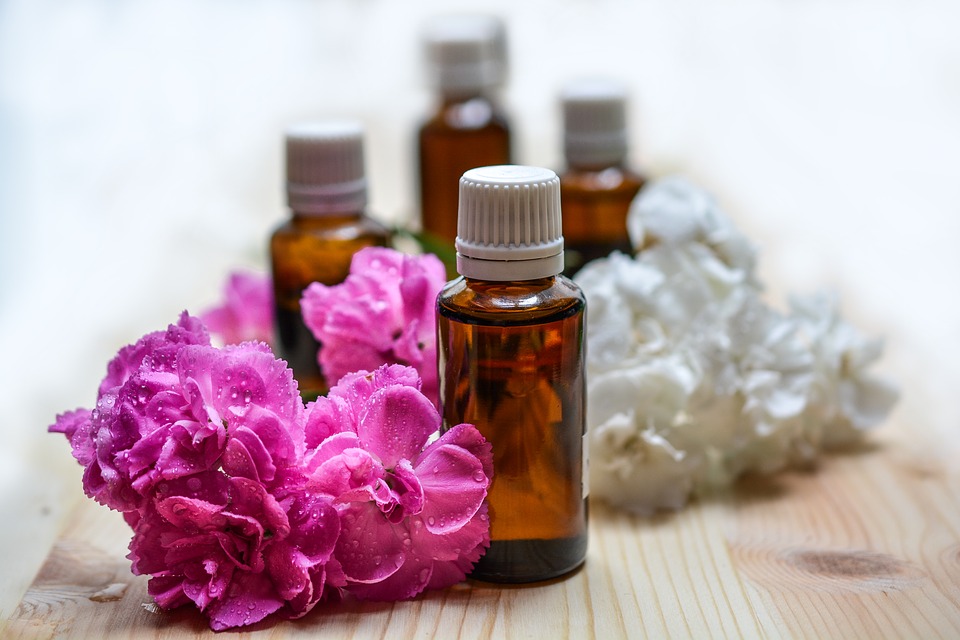 What does 'aromatherapy' mean to you? Does it make you think of the light citrus from your last visit to a spa? What about the heavy, rich scents of holiday candles in the winter? Aromatherapy covers all of these things. The right scent can brighten your mood, make you feel more alert, create a welcoming atmosphere for guests, or even help you fall asleep. Here's what you need to know to get started.
Scent Infusers
There are a number of ways to fill a room with aromatherapy scents. A traditional option is to put a few drops of oil on a bowl of potpourri. You can also simply put a drop or two of essential oil on a candle. The candle's heat will diffuse it.
You can also get diffuser rods or make your own. To DIY this, mix 1/4c baby oil with 1 tbsp of an essential oil and 3 tbsp rubbing alcohol. Put it in a jar or decorative bowl or vase. Stick in six bamboo skewers. They will absorb and diffuse the oil.
Note: Be careful not to get these oils onto your skin. They are highly concentrated and can cause irritation.
A Quick Guide to Aromatherapy Oils
Different scents are purported to have different effects. Here are some popular choices:
Bergamot: Aids anxiety and lifts mood.
Lavender: Calms and helps with sleep.
Sage: Improves focus and memory, popular for studying.
Lemongrass: Clears respiration, boosts mood, and increases energy.
Rose: Soothes and creates a romantic atmosphere.
Ylang-ylang: Relaxes, stimulates endorphins, and may improve circulation.
Sandalwood: Reduces anxiety, improves respiration, and promotes sleep.
Peppermint: This freshens the air and boosts alertness.
Find Your Favorite Oils
Oils are available in a number of places including:
Online specialty retailers

Health food stores

Ethnic markets

Craft stores and candle shops

Mall kiosks
Hannover Grand Hits All the Right Notes
Aromatherapy and relaxation go hand in hand, and you'll be hard-pressed to find more relaxing apartments in Atlanta, GA than Hannover Grand at Sandy Springs. Our floor plans offer plenty of amenities for you to enjoy including plush carpeting, wood-burning fireplaces, and deep-soaking garden tubs. Visit our website today to see what apartments are available and schedule a tour.