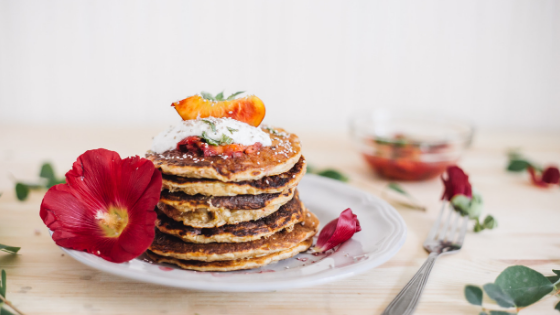 If you're like most residents of apartments in Atlanta, GA you appreciate enjoying a delicious breakfast on leisurely weekend mornings. Weekends often mean pancakes for breakfast in many homes. Although few things are better than a stack of plain pancakes topped with real maple syrup, there are times when the mood calls for something different. You probably already know that adding a handful or two of blueberries to basic pancake mix yields nutritious and delicious results, but you can also infuse fruity goodness into your pancakes by stirring various pureed fruit purees into the batter. The following are five ways to make your morning pancakes fabulous.
Pear Pancakes
Stir in pureed pears for a delicate essence that pairs well with other late-summer flavors. For instance, a quick drizzle of cranberry syrup gives it an extra layer of taste without being overwhelming.
Pumpkin Pancakes
Pumpkin is another seasonal flavor that's hard to resist. Traditional maple syrup goes well with pumpkin pancakes, but you can also use a little bit of creamed cheese instead of syrup if you want something different.
Banana Pancakes
Banana pancakes don't really pair well with maple syrup. A better topping choice is peanut butter or a little caramel syrup. Banana pancakes are also really good when enjoyed with fresh berries.
Blackberry Pancakes
Blackberry pancakes are really good with berry-based syrups. You can also dress them up with creamed cheese so they'll taste like a berry cheesecake. If you decide to have with classic maple syrup, be sure to use a light hand — too much maple flavor will drown out the taste of the blackberries.
Peach Pancakes
Peach puree stirred into your favorite pancake batter yields delicious results guaranteed to get any morning off to the best possible start. These are great with a little caramel syrup or creamed cheese, but they're even better with a spoonful or two of freshly whipped cream.
We've got gourmet-style kitchens capable of handling all your weekend morning breakfast or brunch cravings and more. Please feel free to reach out to us at your convenience for more information on living your best life in beautiful Atlanta.