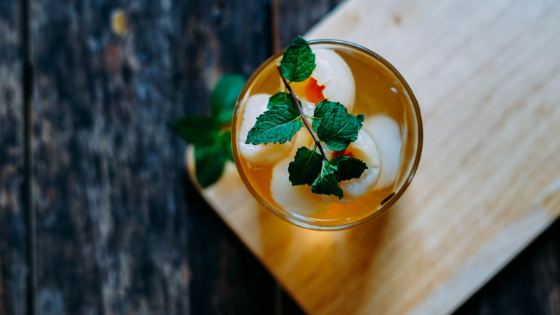 Pumpkin spice coffee drinks are starring on the menus of coffee shops and restaurants all across the country now that seasonal beverages have finally arrived. If you're like many residents of apartments in Atlanta, you enjoy pumpkin spice lattes and other fall favorites when you shop at your favorite coffee shop — but why should coffee have all the fun? When five o'clock comes around and adult beverages are on the agenda, you can still get your fill of seasonal pumpkin goodness. The following are just five of the many fine cocktails featuring pumpkin spice flavor that you can enjoy after-hours.
Pumpkin Spice Latte for Adults
This one's so easy that you don't even have to do the mixing. Simply pick up a pumpkin latte from your favorite coffee shop and spike it with a shot of good brandy. This is perfect for those times you come home from work tired and just want something really good, really fast.
Pumpkin Spice Kahlua and Cream
Pumpkin Spice Kahlua should be making its annual visit to the shelves of local liquor stores soon if it hasn't already arrived. Pour some into a rocks glass over ice and finish off with a small splash of heavy cream for some sublime seasonal sipping.
Mulled Spiced Orchard
Pumpkin pairs extremely well with another iconic seasonal choice — apple cider. Stir pumpkin spice syrup to taste into your favorite hard apple cider, add a slight dash of bitters and slowly warm the mixture on the stove, stopping just short of a boil. Add cinnamon sticks for an extra layer of autumnal flavor.
Pumpkin Mule
Combine top-shelf vodka, pumpkin syrup, freshly squeezed lemon juice and ice in a cocktail shaker. Then shake gently, strain into a chilled martini glass and finish off with a teaspoon of cold ginger beer.
Pumpkin Spice Margarita
Fill your blender with ice, equal parts lime and lemon juice, tequila, pumpkin puree and a splash of Cointreau. Blend until it reaches the desired thickness, pour into a margarita glass and enjoy.
Don't hesitate to contact us at your convenience if you would like more information about enjoying life in beautiful Atlanta. We have one-, two- and three-bedroom apartments in a variety of stylish floor plans.